Mountain Bike Rental Rhodes
Mountain bike rental Rhodes – keep up your training or explore the island the eco way! 
We offer a personalised service with FREE delivery.
Our bikes are Saracen Mantra hardtail mountain bikes.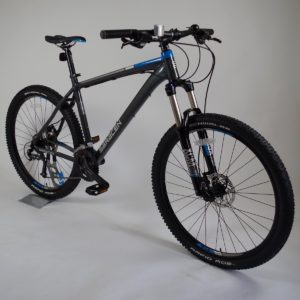 Rental price includes helmet, pump, repair kit and lock.
Cyclists are recommended to bring their own riding shoes with matching pedals.
Email us today to reserve your bike, don't miss out.
2 days 45€
3 days 68€
4 days 90€
5 days 93€
6 days 112€
7 days 130€
8 – 10 days 150€
For each additional day over 10 days, add 15€ per day.
Contact us!
Email: getactiverhodes@gmail.com
Tel: (0030) 69475 15925
A refundable cash deposit is taken upon delivery in case of damage caused during the rental period.
Please note that some outlying areas of the island will require a minimum 3 day hire.