Rent a road bike with FREE DELIVERY!
We have 2016 Genesis road bikes.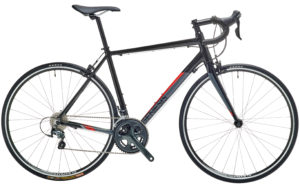 Rental price includes helmet, pump, repair kit and lock.
Cyclists are recommended to bring their own riding shoes with matching pedals.
Email us today to reserve your bike, don't miss out.
2 days 55€
3 days 75€
4 days 100€
5 days 110€
6 days 125€
7 days 140€
8 – 10 days 160€
For each additional day over 10 days, add 15€ per day.
For the bike geeks… we have a fleet of Genesis road bikes.
At their heart lies a brand new hybrid double-butted alloy tubeset – a clever mix of two differing grade alloys to help give us high levels of stiffness in certain areas and compliance/flex in others. Combine it with the tapered carbon fork up front, and you've got yourselves a lightweight chassis that's stiff under power but comes with a built-in element of compliance and comfort forming a nice buffer between rider and road.
All bikes will be equipped with a compact chainset (50/34) and 12-30
cassettes for getting you up the steepest of climbs.
Contact us!
Email: getactiverhodes@gmail.com
Tel: (0030) 69475 15925
A refundable cash deposit is taken upon delivery in case of damage caused during the rental period.
Please note that some outlying areas of the island will require a minimum 3 day hire.